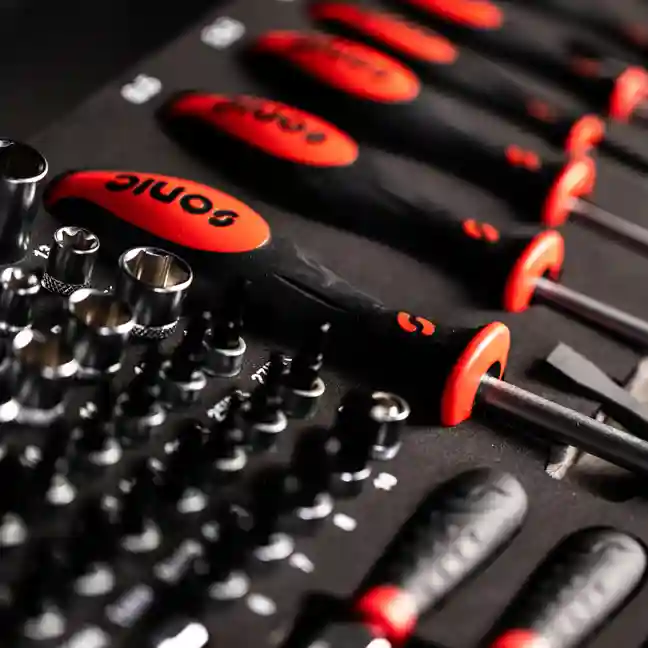 Along with the NEXT toolbox series, Sonic has improved its entire range of filled foam inlays, bringing next level efficiency to professionals worldwide. All foam inlays have thoroughly been reviewed, re-designed and updated with the latest tools and technologies available. Enjoy the perfect selection of tools, easily accessible and right where they need to be.
Compatible with all Sonic toolboxes and storage solutions
Filled with high quality hand tools
Available in 4 sizes: Small, Medium, Large and Extra Large
Dual density foam
Resistant to most common fluids and chemicals
Article number engraved in foam inlay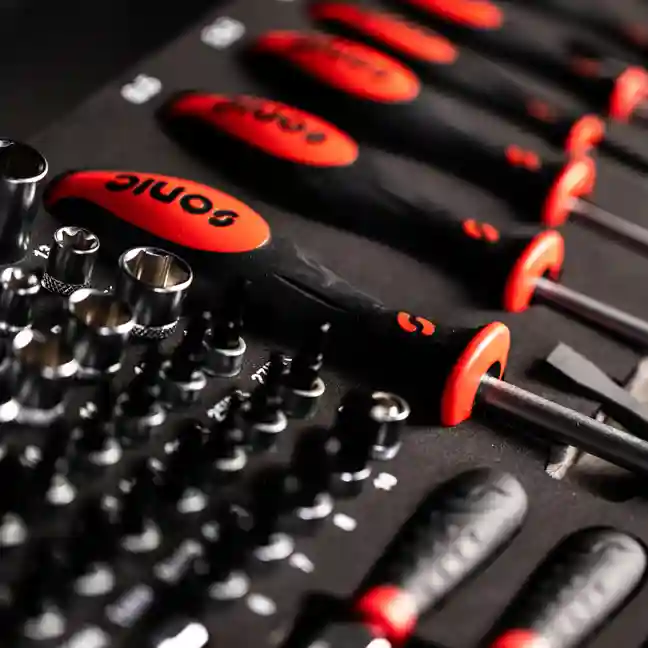 Achieve serious savings in both time and money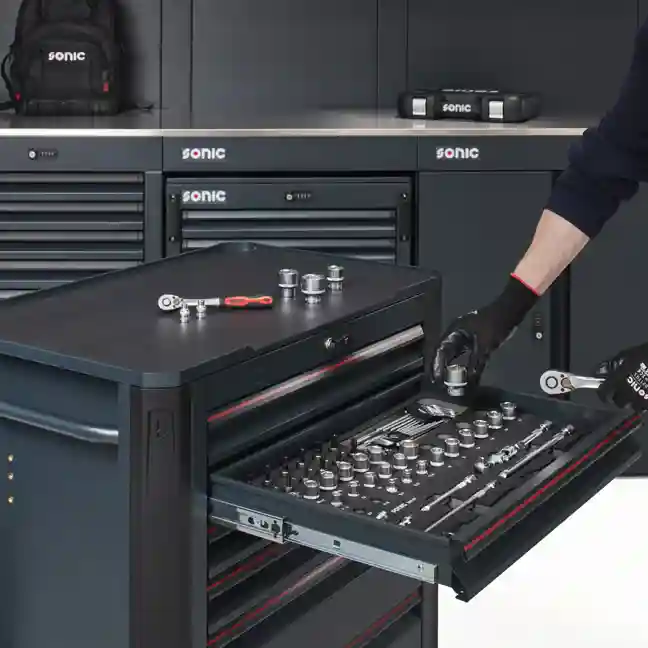 Independent research shows that working with our Sonic Foam System can bring you serious savings in both time and money.
Retrieve & return your hand tools 20% faster
Inventory your complete tool set up to 78% faster
80% more likely to keep your tool set complete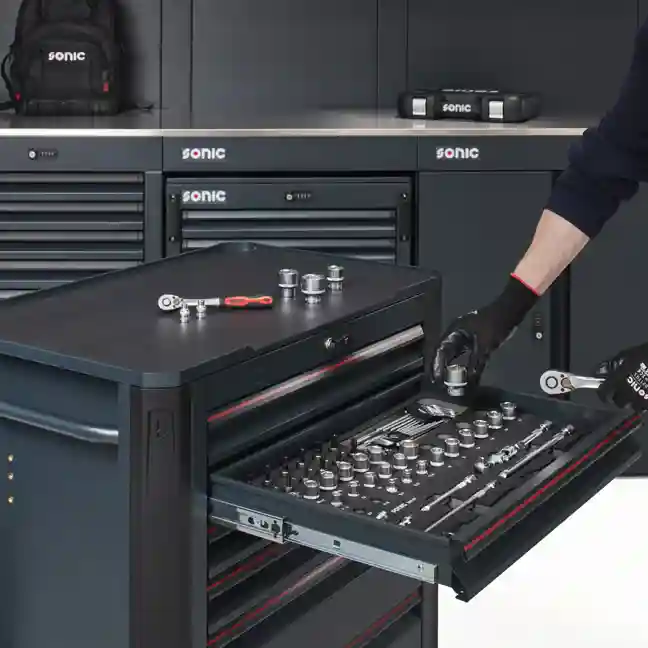 Compatible with: S7, S8, S9, S10, S12XD, S13, S14, S15, MSS & MSS+
Compatible with: S7, S8, S9, S10, S13, S14, S15, MSS & MSS+
Compatible with: S11, S12, S12XD, S13, S14, S15, MSS & MSS+
Compatible with: S12XD, S14, S15 and MSS+
Join the winning team
Our products are tested and proven by the best