Gelderse Camper Centrale Barneveld chooses Sonic MSS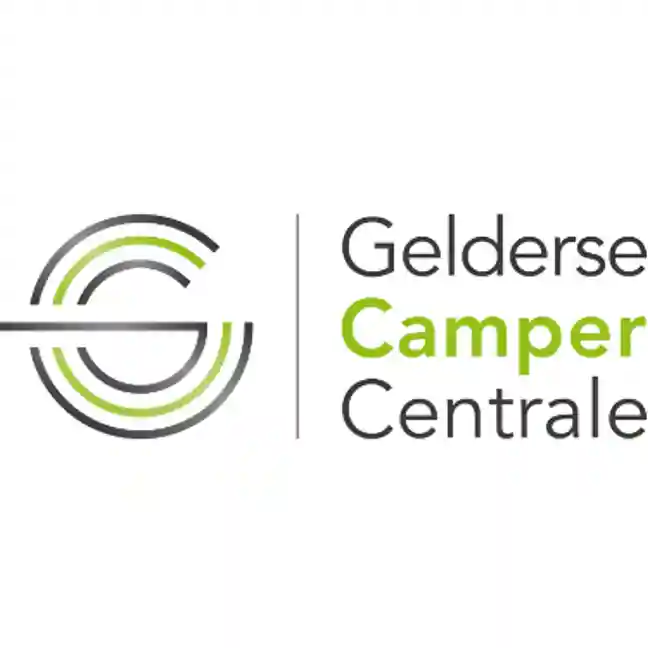 Gelderse Camper Centrale Barneveld is a dealer of HYMER and Bürstner motorhomes. Top brands that guarantee top quality and years of holiday fun. The Camper Centrale has over 45 years of experience in selling high-quality motorhomes, both new and used.
The team of the Gelderse Camper Centrale has worked with great joy and satisfaction in their renewed Sonic workshop. Due to their hard work and dedication, many Dutch travelers are able to safely hit the roads with their motorhome this summer.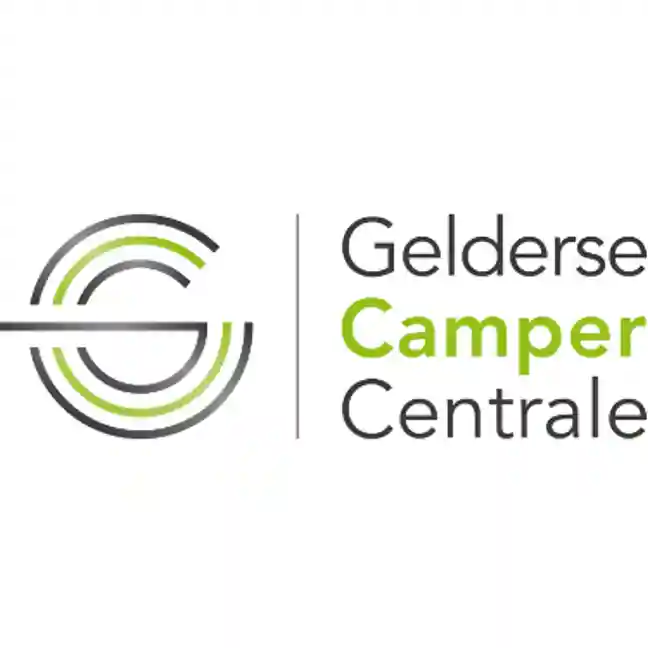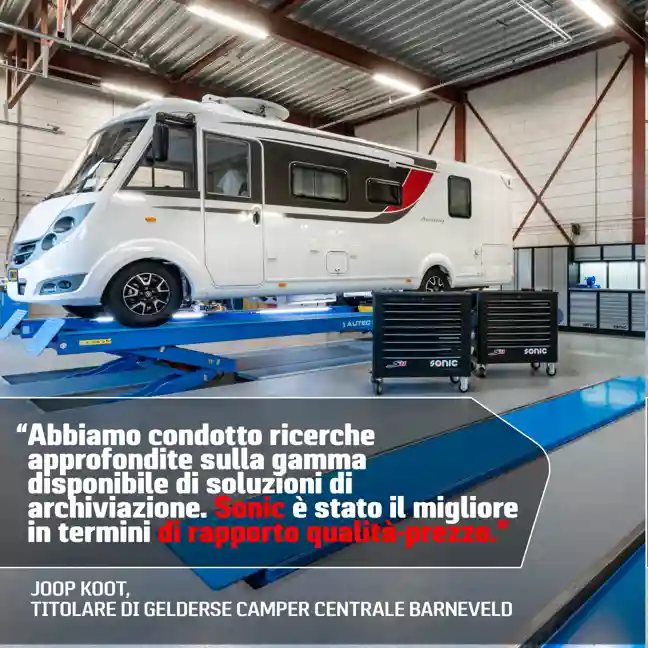 Two Sonic MSS setups of 8.5 meters and 3.0 meters in the workshop were installed at Gelderse Camper Centrale, the HYMER and Bürstner motorhomes dealer in Barneveld. The storage systems contain 5 high MSS cabinets with double doors, 8 base cabinets and 5 wall cabinets. The setups are complemented by perforated back walls, which allow for easy storage of tools and accessories that will boost the workflow. Furthermore, the workshop is completed with three filled Sonic S11 toolboxes.
Joop Koot, owner Gelderse Camper Centrale Barneveld about their choice for Sonic Equipment:
"During our orientation process, we conducted extensive research into the available range of storage solutions and toolboxes. Sonic Equipment came out on top in terms of price-quality ratio and we subsequently inquired with parties who already worked with Sonic's products."
"From the first moment we reached out to Sonic Equipment, we have been very satisfied with the service and flexibility that their sales and support team has offered us. After the installation by Sonic's experts, we have been working with great pleasure and pride in our renewed workshop for several months now. Photos of our interior are now actually used by the main manufacturer of HYMER motorhomes as an example of what a modern and well-organized workplace should look like!"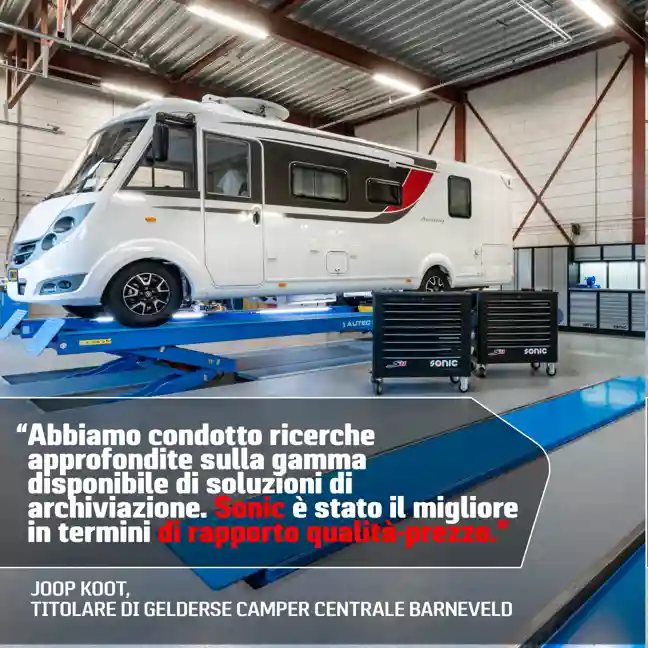 Unisciti alla squadra vincente
Testato e provato dai vincitori