Bike Totaal van Hulst also opts for Sonic MSS+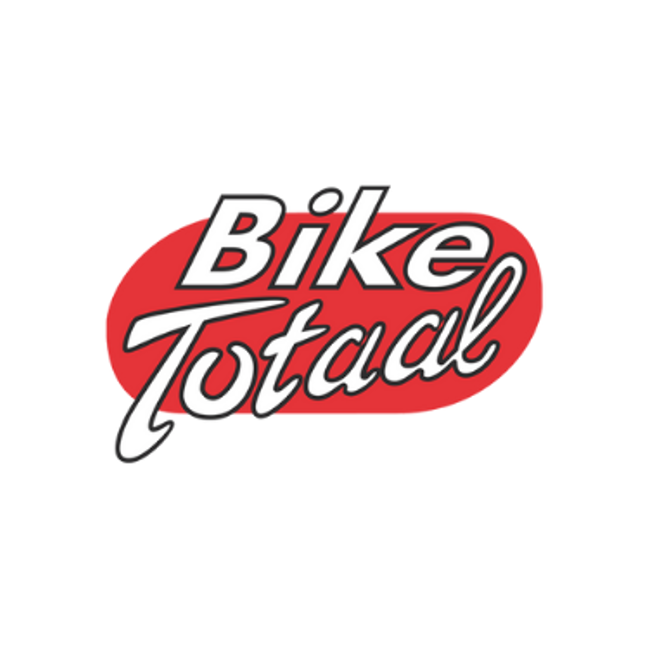 Tim, the owner of Bike Totaal van Hulst, was looking for a user-friendly and durable setup with a great look. With our Sonic MSS+ 3D configurator, we helped Tim creating the perfect MSS+ set-up for his workshop.
The bicycle shop from Sassenheim is known for service, quality and craftsmanship. It's all about bringing cycling fun to their customer. They sell brands such as Batavus, Sparta, Cortina and Gazelle and Bike Totaal is part of Dynamo Retail Group, the fastest growing retail organization in the bicycle industry.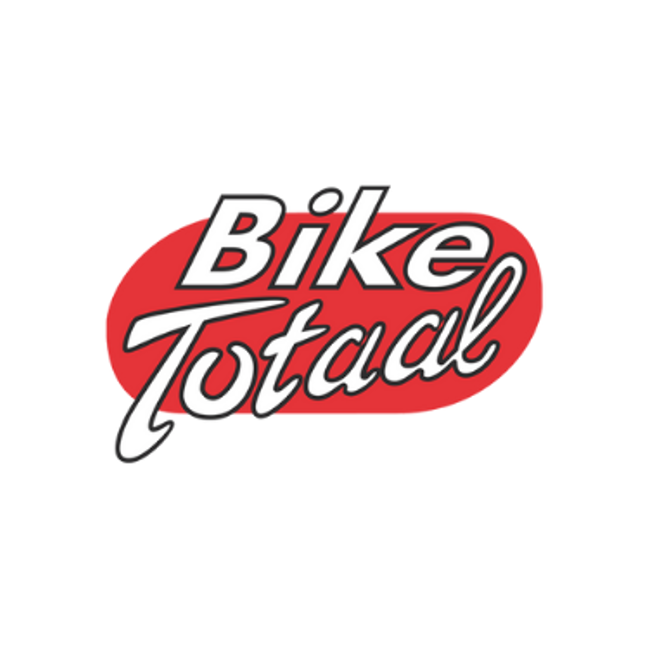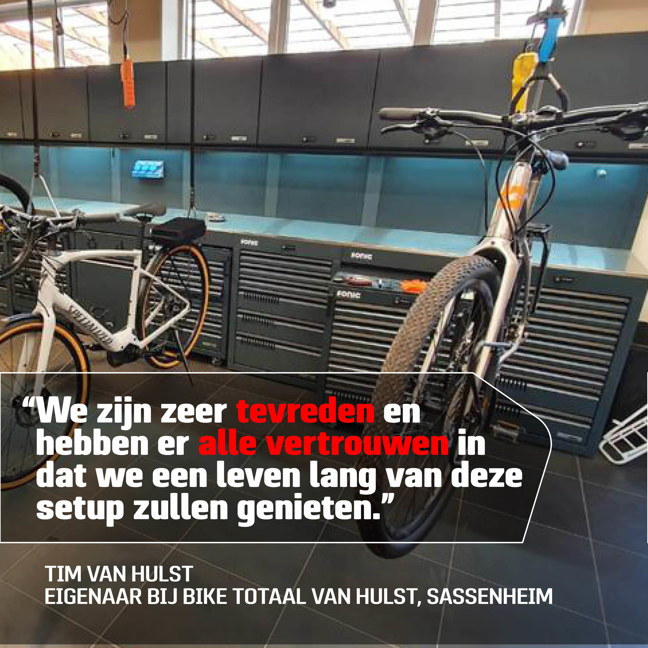 Bike Totaal koos voor Sonic vanwege de gebruiksvriendelijkheid en duurzaamheid van MSS+, De hoge beschikbaarheid en snelle levering en onze ruime ervaring binnen de tweewieler branche. Vanuit de meer dan 100 beschikbare modulaire elementen koos Bike Totaal voor een 6,5 meter lange opstelling met verrijdbare ladekasten, recycle kasten en handige wandkasten.
Tim van Hulst, eigenaar Bike Totaal van Hulst: "De MSS+ lades zijn stevig en kunnen 100% open. Dit is voor ons belangrijk, want dit maakt de opstelling naast handig in gebruik, ook duurzaam. De LED-verlichting boven het RVS-werkblad geeft net wat beter zicht op het materiaal en daarnaast staat het ook nog eens chic. Daarnaast zijn wij zeer te spreken over de afwerking en snelle beschikbaarheid en levering. Je hoort het al, wij zijn dik tevreden en hebben er het vertrouwen in dat wij hier een leven lang plezier van gaan hebben."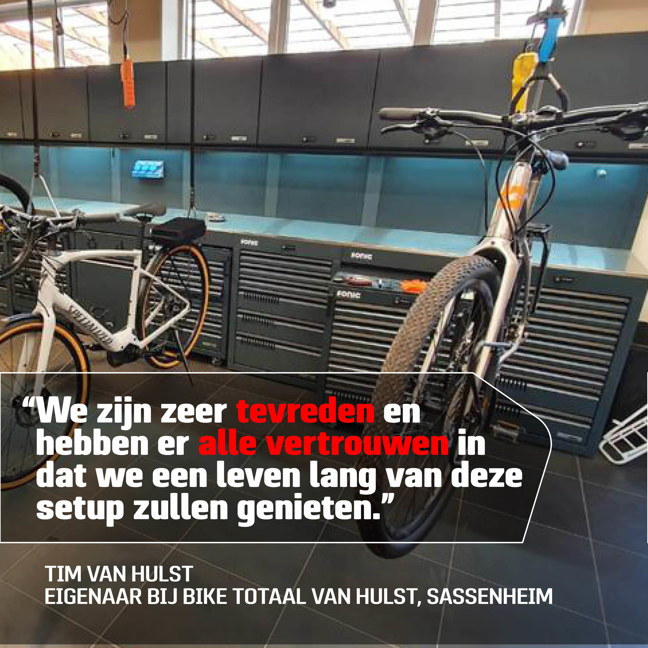 Sluit je aan bij het winnende team
Getest en erkend door winnaars