Renowned motorcycle-customizer Arjan van den Boom works with Sonic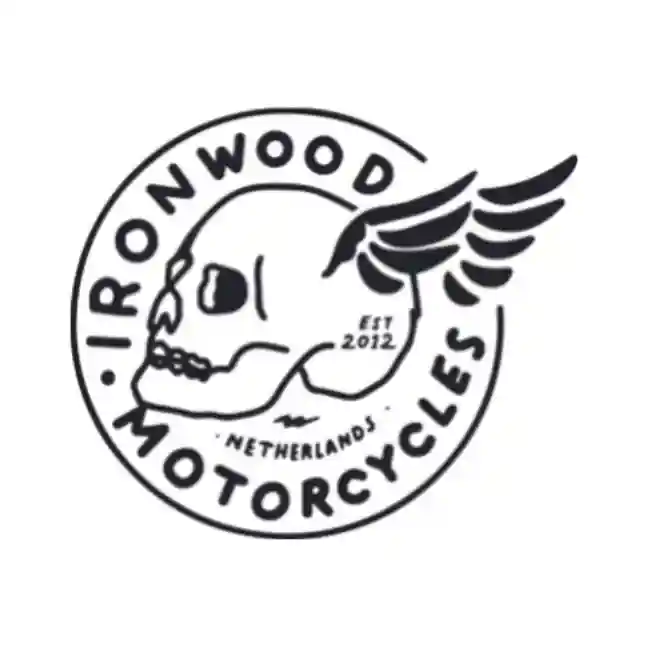 In 2012, he was still working on motorcycles in his own shed. Nowadays he is one of the best-known customizers in the world. Arjan van den Boom of Ironwood Custom Motorcycles works with Sonic Equipment products in his new workshop in Almere.
Arjan's prize possession when it comes to tools is his 360-piece filled Sonic S13 toolbox. This robust, black toolbox with wooden worktop is a real eye-catcher in his workshop and perfectly matches with the vision and philosophy of Ironwood Custom Motorcycles.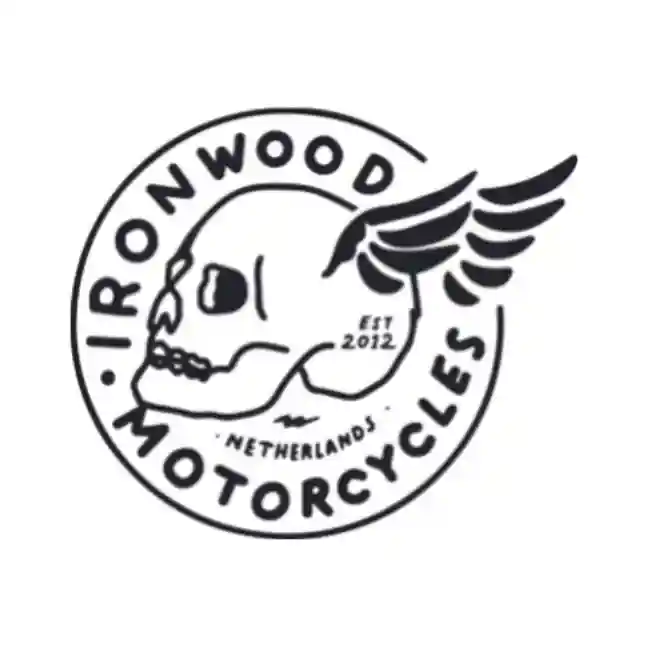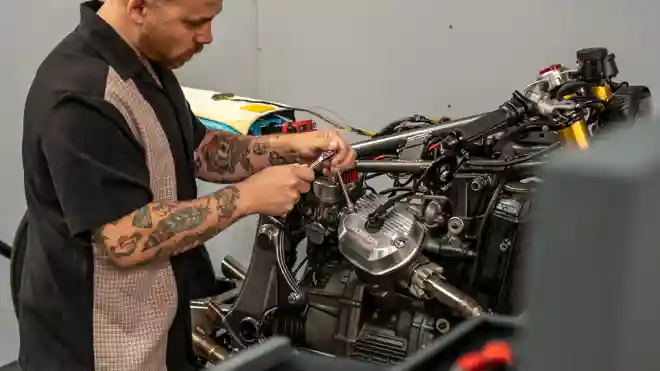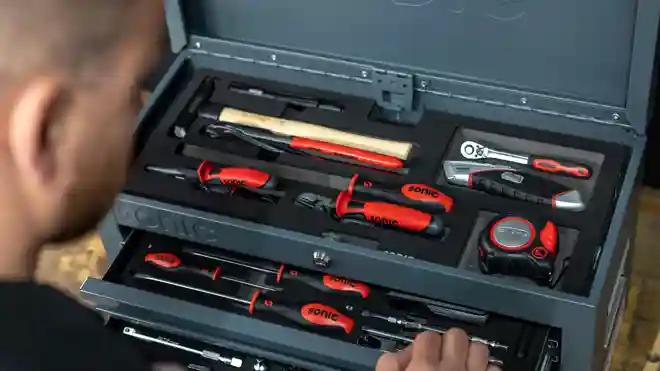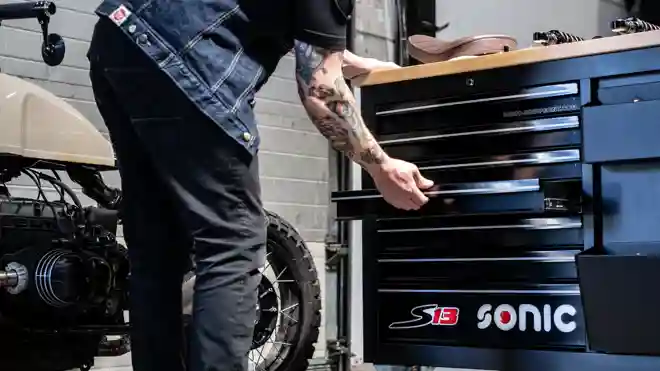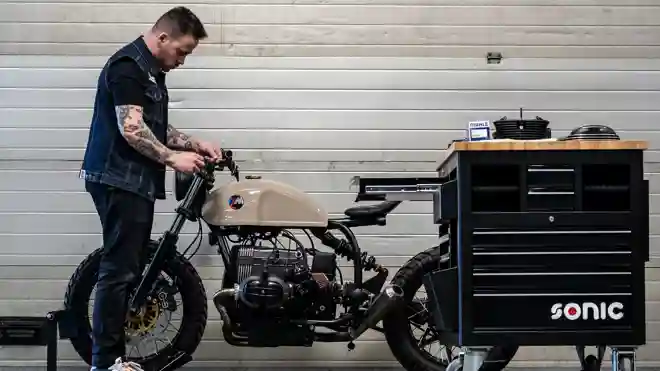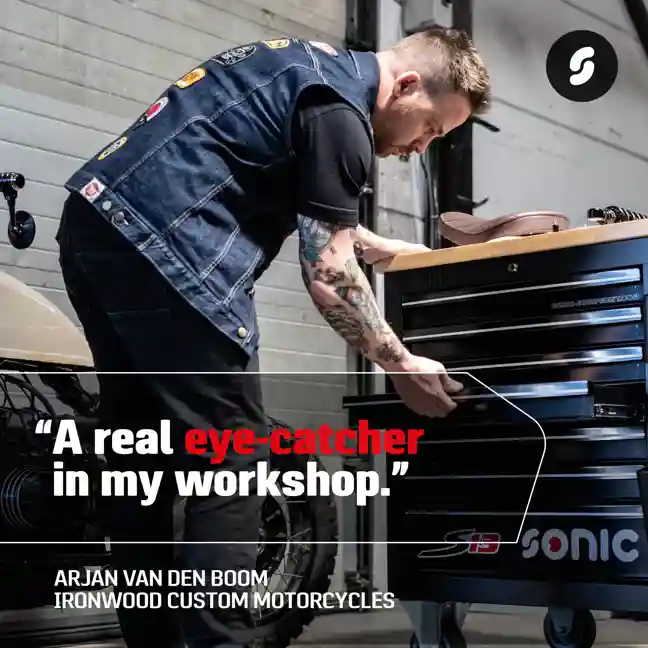 As a true professional, Arjan knows exactly what he needs and so he configured the entire toolbox himself. He opted for Sonic Foam System foam inlays, completely filled with all the tools and equipment he needs during his job. According to Arjan, working with Sonic is a big step forward compared to other brands he used to work with before. Arjan is particularly pleased with the durability and torque transmission of the Sonic hand tools.
Arjan van den Boom about Sonic:
"I see this Sonic S13 toolbox as my Rolex, it is a true real eye-catcher in my workshop. I only use this toolbox for special occasions, such as the build-up phase for our high-end vintage motorcycles and modern cafe racers. Previously, when I had to use serious force to tighten something with a wrench from a different brand, the metal would bend or even break in half. Thanks to Sonic's materials and quality manufacturing, I can be confident this won't happen again."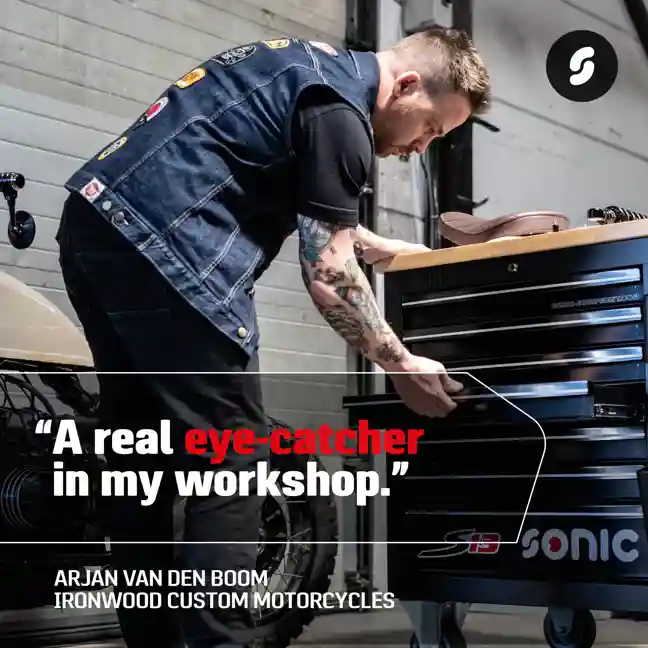 Join the winning team
Tested & proven by winners