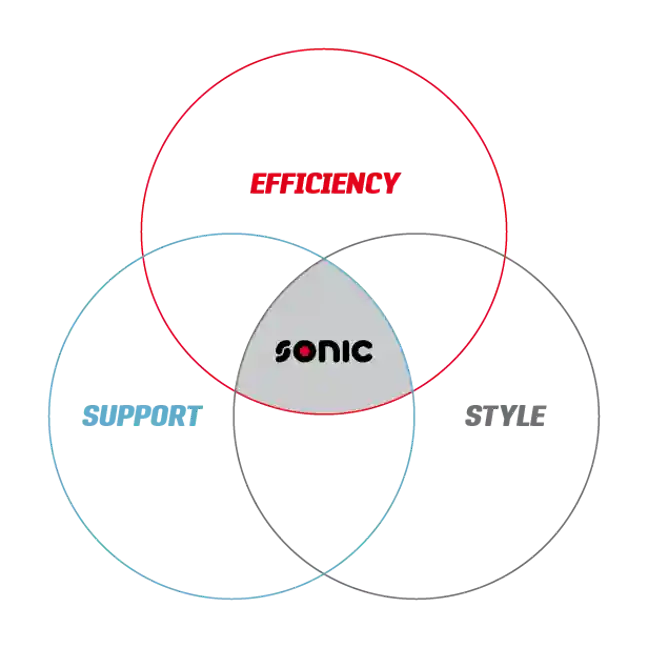 Sonic Equipment is the global specialist in professional hand tools, filled toolboxes and premium storage solutions. Founded in 2004 and now a leading brand with sales in more than 65 countries worldwide. Sonic has local teams, warehouses and showrooms in the Netherlands (HQ), Germany, Austria, France, Taiwan, Italy, Hong Kong and the USA.
Our goal is to provide the perfect solution for professional technicians, always with the right balance between quality, price and smart design. In addition to our trusted products for the automotive industry, Sonic is also highly involved in the Agriculture, Truck, Industry, Maritime, Aviation, Bicycles and Motorcycles sectors.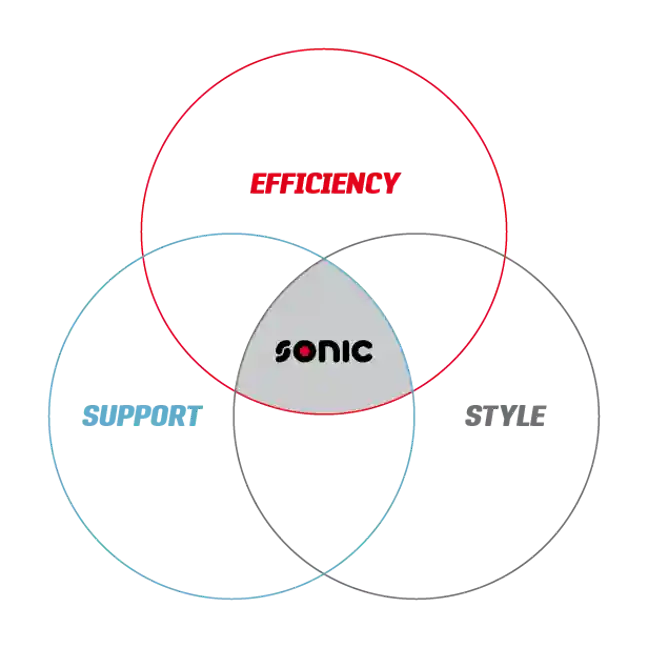 Inspire confidence in technical services by delivering efficiency, style and support to professionals worldwide. Empowering them to excel in their daily jobs and achieve great success and satisfaction.
Efficiency
All the tools you need, always perfectly organised
Style
Eye-catching designs that bring your workshop to the next level
Support
Local teams, ready to go the extra mile for you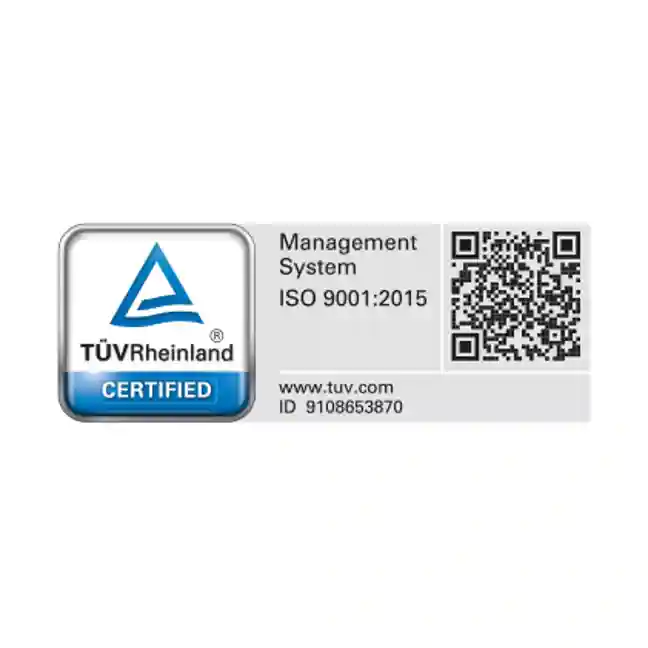 At Sonic Equipment we take quality, safety and environmental procedures very seriously. Therefore, we are proud that our organization is both ISO 9001 (quality management) and ISO 14001 (environmental management) certified.