Sonic MSS+ for Audi Phuket – Thailand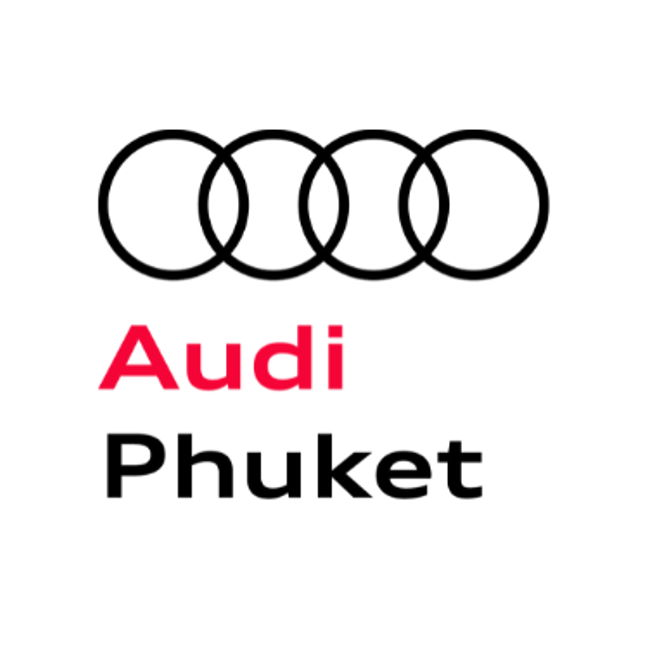 Together with our partner in Thailand, Tang John Son Ltd., we installed a stunning Sonic MSS+ workplace at Autohaus Technik - Audi Phuket earlier this month.
This high-quality MSS+ configuration comprises a strong selection of our modules, such as storage cabinets (tall and normal), drawer cabinets, wall cabinets and wastebins. The finishing touch to the setup is provided by a stainless-steel worktop, laptop holders, integraded power bars, LED-lighting and hose reels.
To perfectly enable the Audi mechanics, the drawer cabinets are packed with Sonic Foam inlays. These inlays are strategically placed in the setup and are filled with the right composition of quality Sonic hand tools. Say hello to ultimate workflow.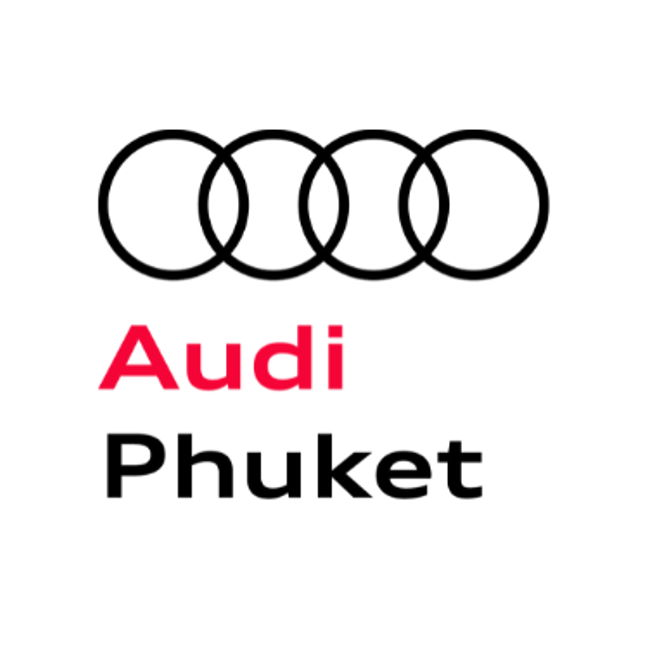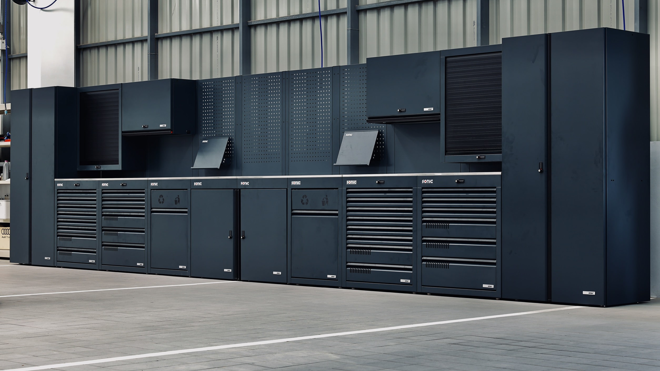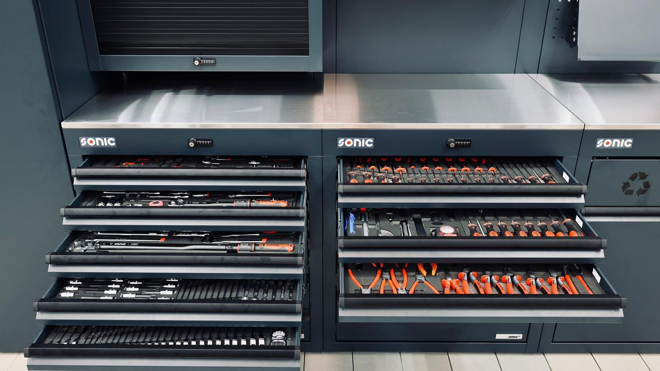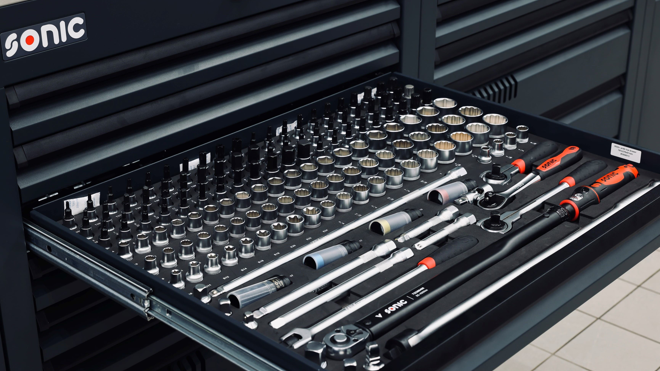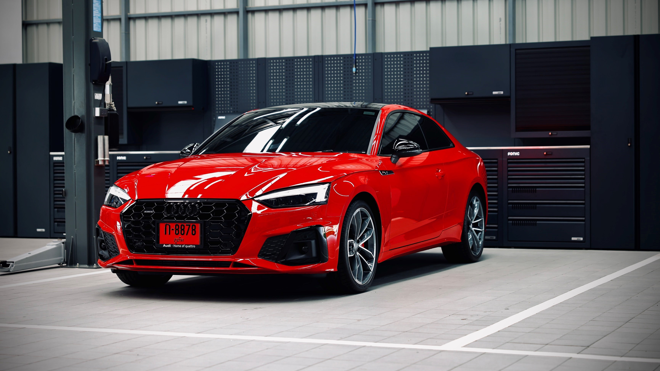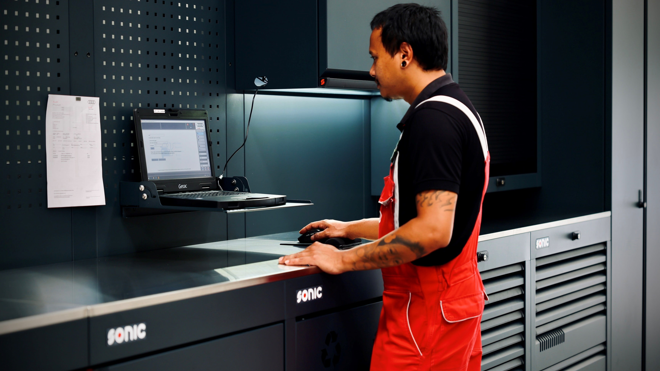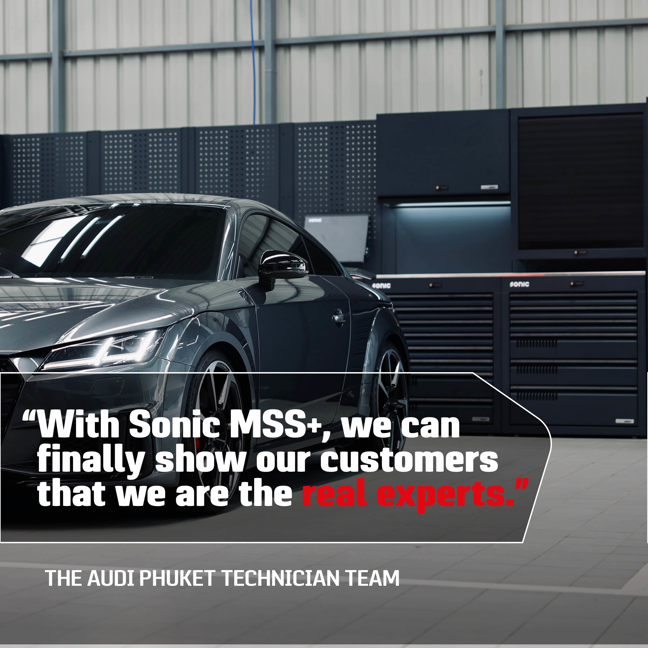 The Audi Phuket Technician Team about Sonic Equipment
"Our new Sonic MSS+ storage solutions give our workplace a sleek and professional look. Now everything is easy to organize and keep clean. We can easily find our tools, make repairs in less time and finally show our customers that we are the real experts."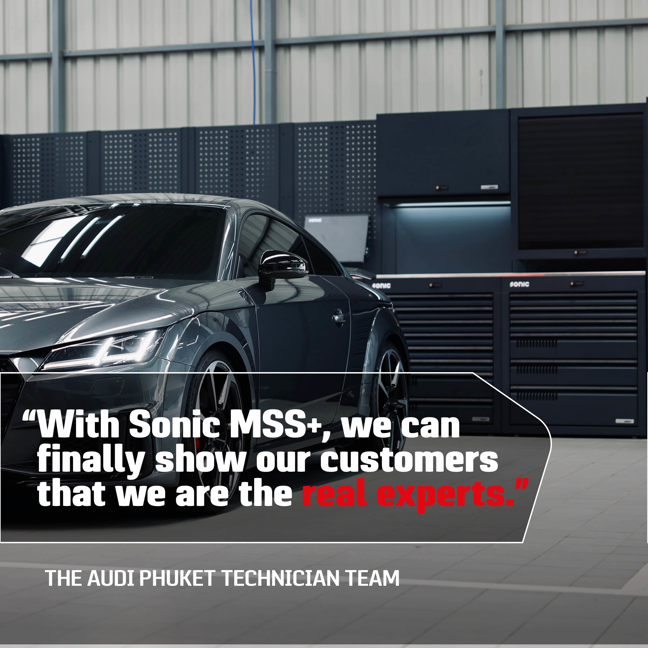 Join the winning team
Tested & proven by winners