MSS+: Premium workplaces, Ultimate workflow.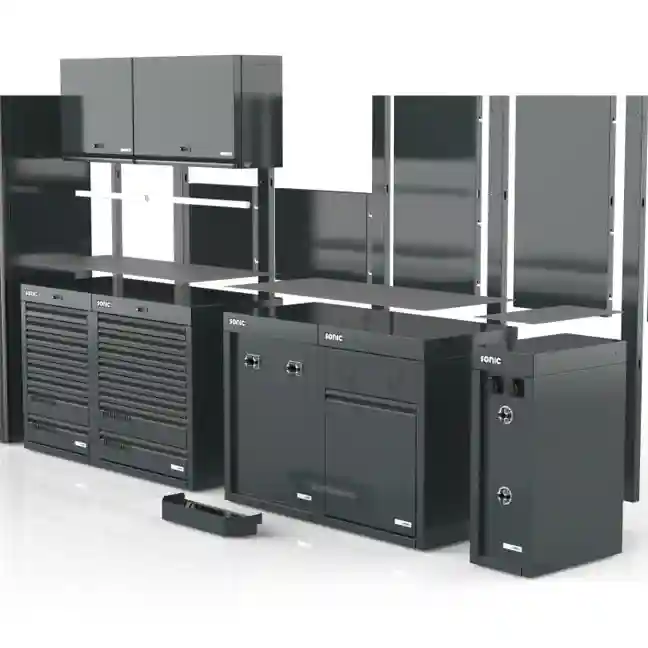 Sonic Modular Storage Solutions plus (MSS+) is our pride when it comes to modular storage solutions. This high-quality product line is designed for true professionals, who accept nothing less than the best.
Modular construction
Over 100 different modules & elements
Visualize your setup with our Sonic 3D configurator
1,4 mm sheet & steel self-supporting system
Compatible with the Sonic Foam System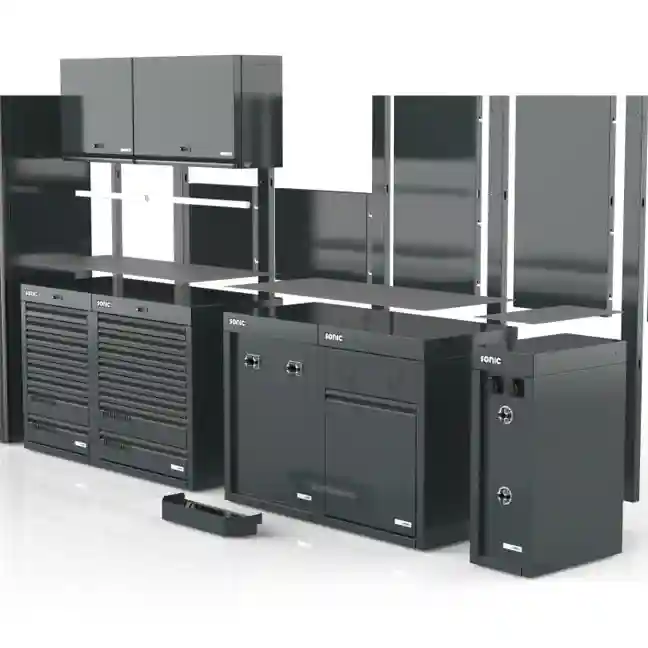 The strength is in the details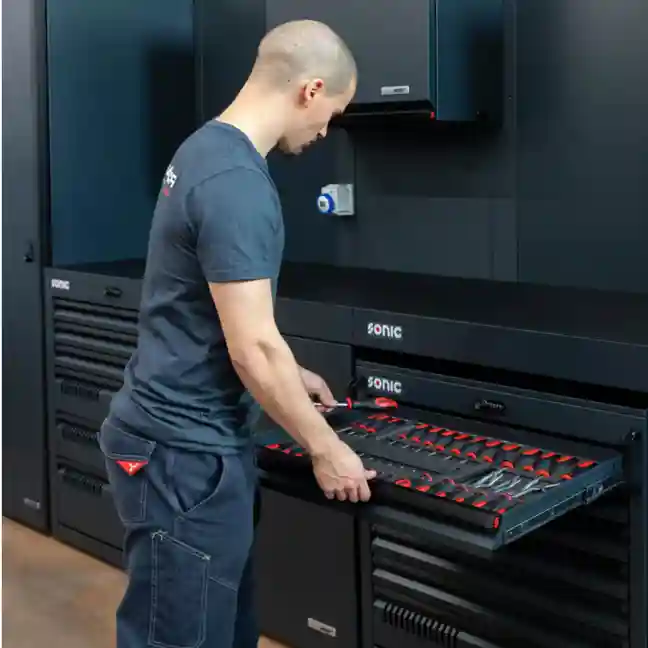 Inspired by the many stories and experiences of professionals from the work field, we started the intensive design process of Sonic MSS+. Together with the brightest engineers and product designers from the UK, our technical team thoroughly researched the international range of modular storage solutions.
High-capacity drawers (up to 230KG per drawer)
Safety drawer blocking system for mobile cabinets
Combination safety lock for each cabinet
10-year warranty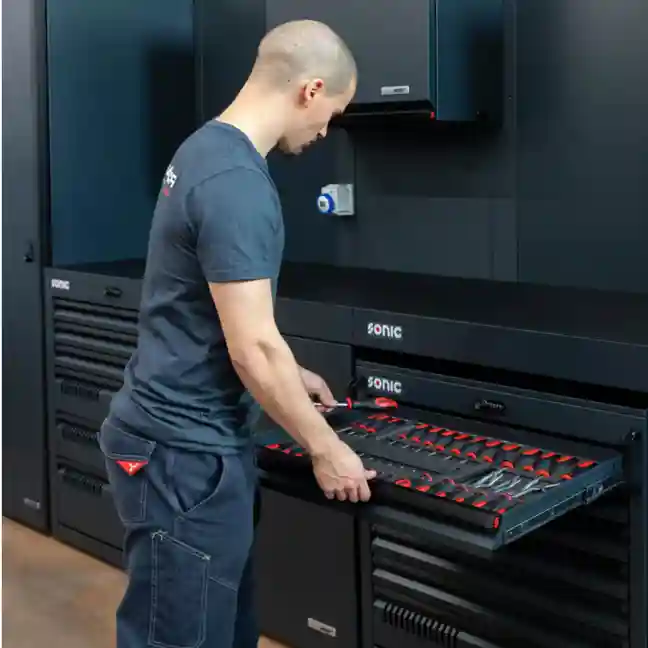 Premium production process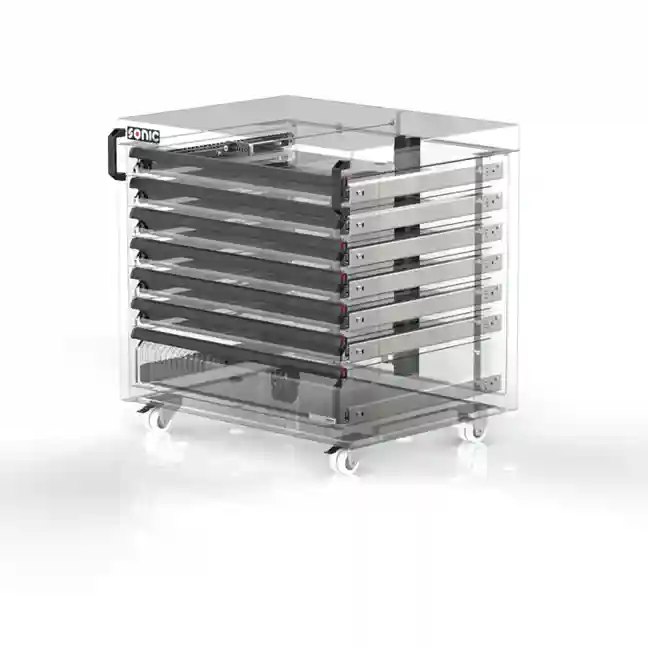 You only create premium workplaces with the best materials. We strive for the highest possible quality and have selected the best raw materials for Sonic MSS+. Cutting edge technologies from Germany, Italy and Finland including laser cutters, punch presses, press brakes and electrostatic powder coating applications guarantee the premium quality of MSS+.
Electrostatic powder coating to protect against scratches, wear & corrosion
Composite or Stainless Steel top blade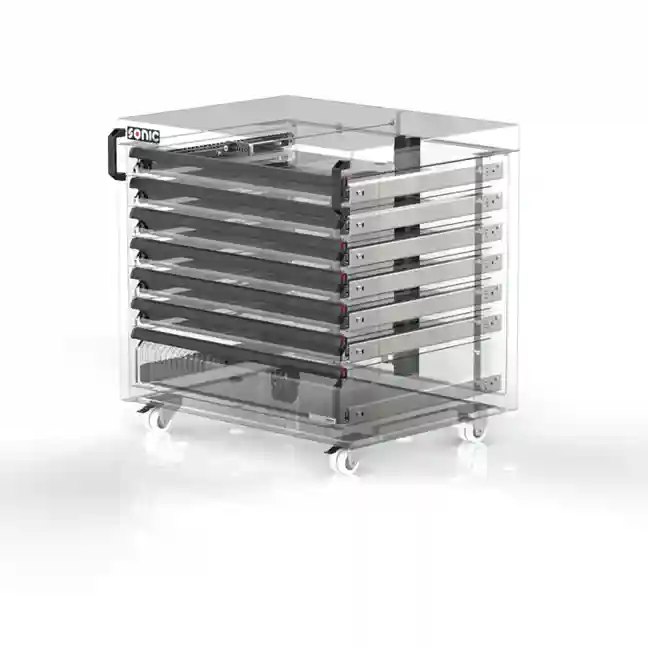 Our MSS+ 3D configurator offers the possibility to design the perfect workplace for your workshop. We create the ultimate workflow with our modular MSS+ elements and arrange everything from planning to design and delivery in your workshop.
Interested? Contact our Sonic Support Team or enquire at your regular Sonic dealer.
Global leader in electric motorcycles
Working with stunning Sonic MSS+ workplace
Fastest growing retail organization in the bicycle industry
Join the winning team
Our products are tested and proven by the best