Create your perfect workplace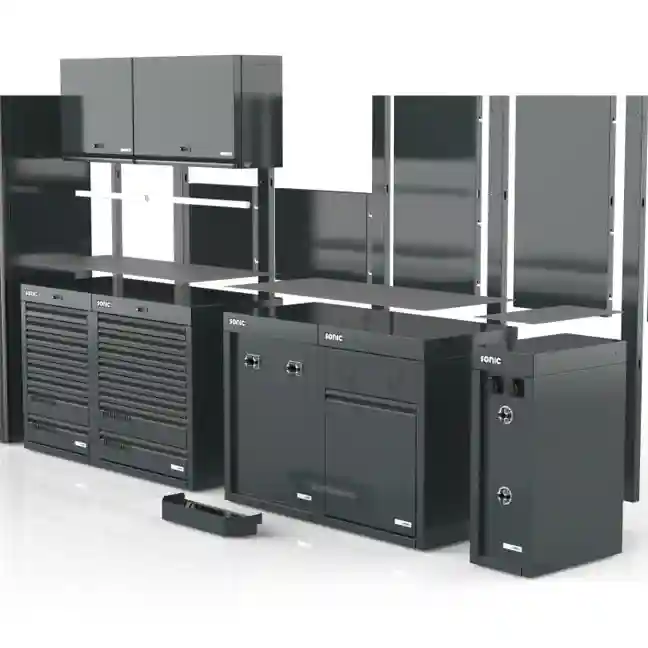 Sonic offers two modular storage solutions. MSS and the premium variant MSS+. All Sonic storage solutions are fully self-supporting and therefore suitable for installation in any type of workshop.
Modular construction
Easy to design, build & expand
No walls needed due to self-supporting system
Suitable for any type of workshop
Compatible with Sonic Foam System
Complete range of accessories available
Ultimate workflow & productivity guaranteed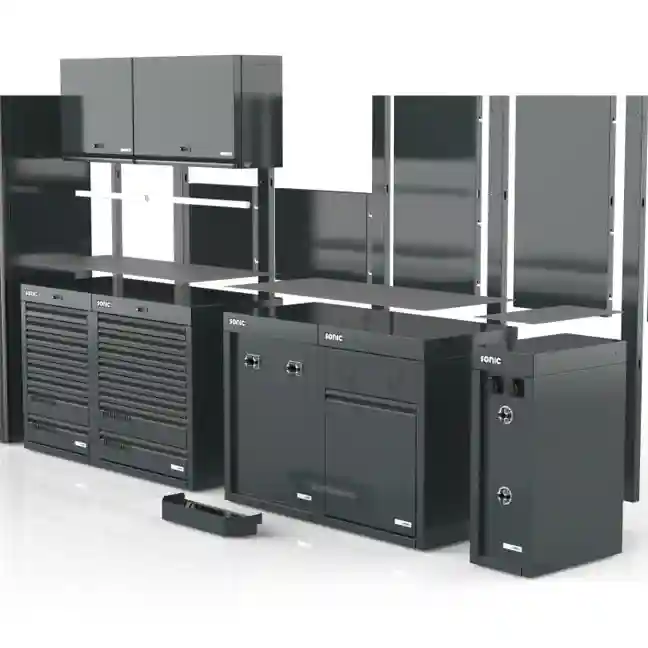 MSS+: Premium workplaces, Ultimate workflow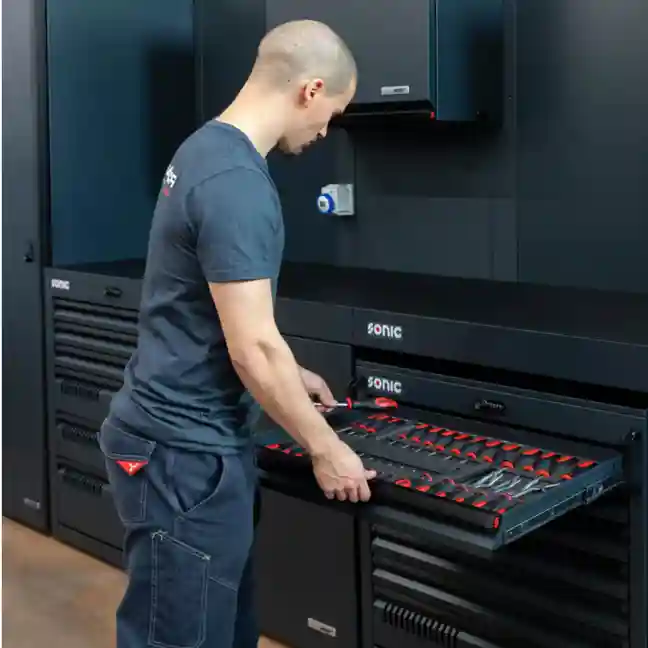 Sonic Modular Storage Solutions plus (MSS+) is our pride when it comes to modular storage solutions. This high-quality product line is designed for true professionals, who accept nothing less than the best.
Modular construction
Over 100 different modules & elements
Visualise your setup with our Sonic 3D configurator *** 1,4 mm** sheet steel self-supporting system
Electrostatic powder coating to protect against scratches, wear & corrosion
Composite or Stainless Steel top blade
High-capacity drawers (up to 230KG per drawer)
Safety drawer blocking system for mobile cabinets
Combination safety lock for each cabinet
Compatible with Sonic Foam System
10-year warranty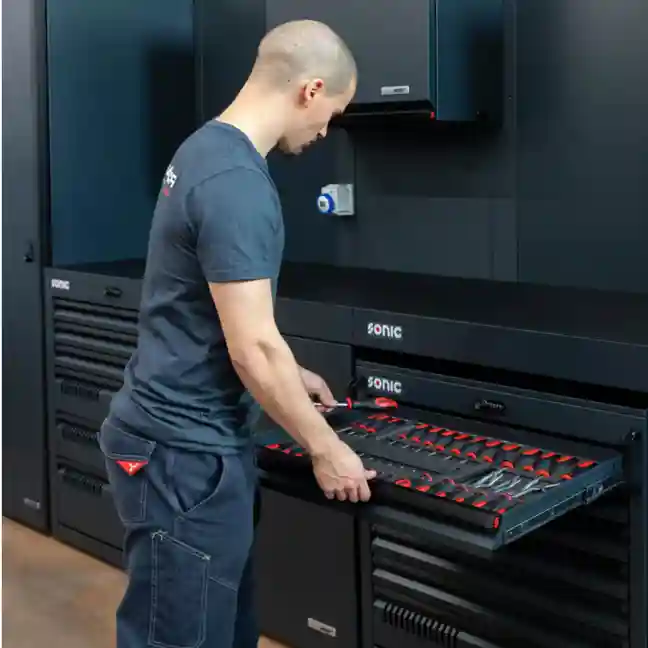 MSS: Get organized, be efficient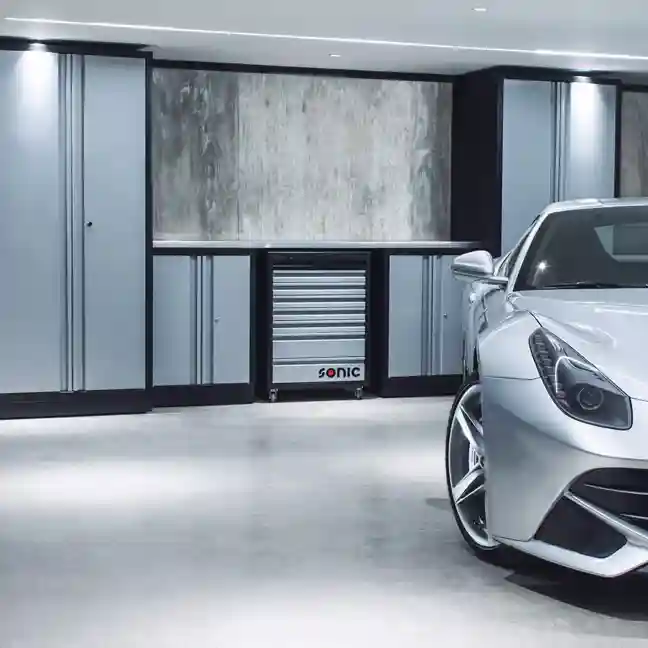 Sonic Modular Storage System (MSS) has been a successful part of our product range for years. This long-lasting favorite is the perfect way to maximize the efficiency and organization of your professional workplace
Modular construction
Over 34 different modules & elements
0,8 mm sheet steel self-supporting system
Electrostatic powder coating to protect against scratches, wear & corrosion
Wood or Stainless Steel top blade
Safety drawer blocking system for mobile cabinets
Key safety lock for each cabinet
Compatible with Sonic Foam System
10-year warranty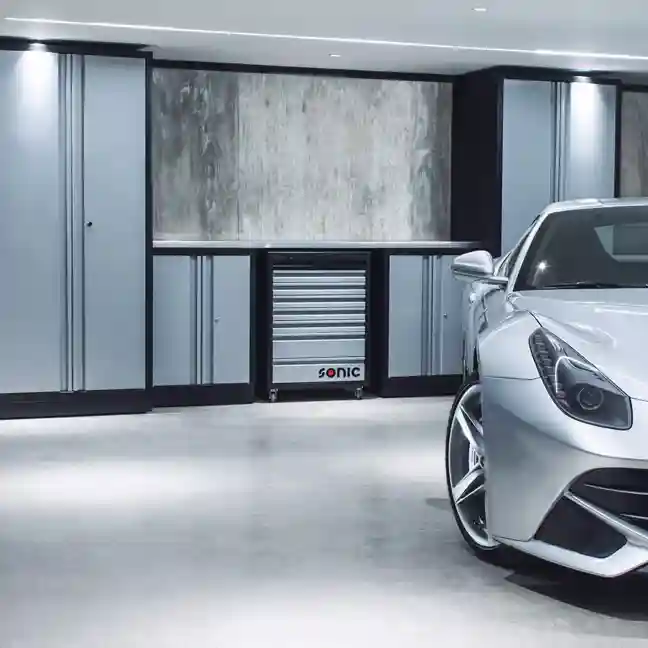 Join the winning team
Our products are tested and proven by the best